Operating the device
This section explains how to operate the device safely.
Safety measures
Do not place the device inside magnetic fields or within interference from nearby electric machines. Doing so can inhibit wireless connectivity or damage the device.

Do not place the device in metal-containing enclosures. Doing so may inhibit or completely suppress wireless connectivity.

Follow the recommendations of the IEC 60215:2016 standard, "Safety requirements for radio-transmitting equipment".
At departure
Register the device with the Moeco online platform. You can also do this in advance.

Switch the device to the active mode. To do this, press and hold the button for a few seconds.

The light will blink green twice, stay green for a few seconds, and start indicating the battery percentage after a while. If the indication is different, e.g., red, see Troubleshooting for possible reasons.

Once in the active mode, the device will connect to the Moeco platform.

Attach the device to the cargo one of the following ways: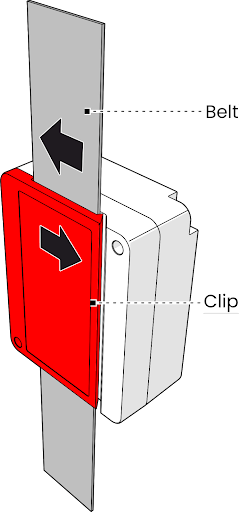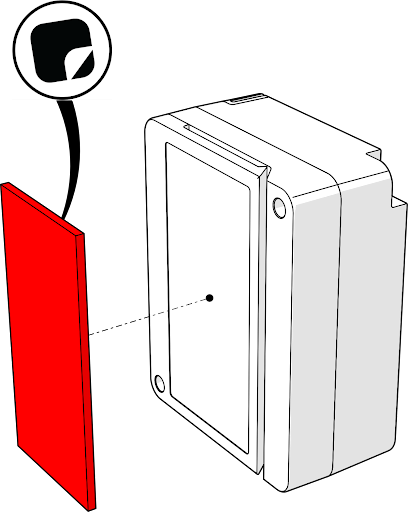 On arrival
When the cargo arrives to destination, detach the tracker from the cargo, switch it to the storage mode using the Moeco platform, and put it into storage. Or you can leave it in the active mode and reuse it for another shipment.
Charging
Note
The charger is available upon request.
To charge the tracker, do the following:
Connect the charger to a power source with a USB Type-C cable as shown in Fig. 17.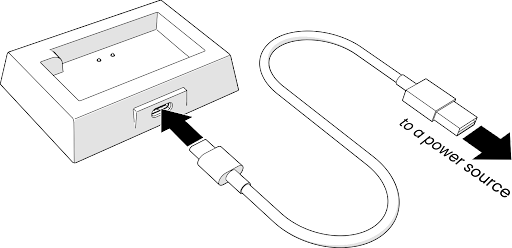 Place the tracker on the charger so that its terminals touch the charger pins. The only correct way is shown in Fig. 18.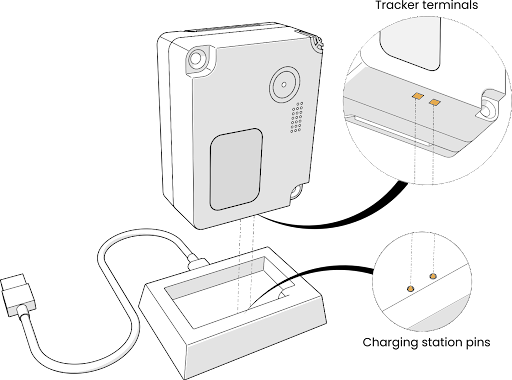 The light will come on. It will be indicating the current battery percentage throughout the charge:

Red: less than 30%

Yellow: 30% to 60%

Green: more than 60%

The tracker cannot be used while charging. All its peripherals are powered off in this mode.

Let the tracker charge for 4 to 5 hours to make sure the battery is full.

Take the tracker off the charger. It will switch to the storage mode.

Disconnect the charger from the power source.