Overview
Moeco MGT1202 is a logger that attaches to cargo and monitors conditions in which it is stored or transported.
MGT1202 logs the following:
Ambient temperature

Ambient humidity

Light intensity

Shocks count

Position
The logger timestamps the collected data using its real-time clock. When a Moeco gateway appears in range, the logger offloads the collected data to it.
Technical specifications
Parameter

Value

Measured ranges and tolerances

Temperature: -20 to +60 °C ±0.1 °C

Relative humidity: 0%-100% ± 5%

Acceleration: ±2, ±4, ±8, ±16 g

Light intensity: 0.01 to 64,000 lux

Other tracked parameters

Position

Connectivity

Bluetooth 5 LE

Indication

LED

Temperature operating range

-20 to +60 °C

Battery parameters

3 V, CR2016

IP rating

IP54

Dimensions

90 x 90 x 4.5 mm

Weight

~20 g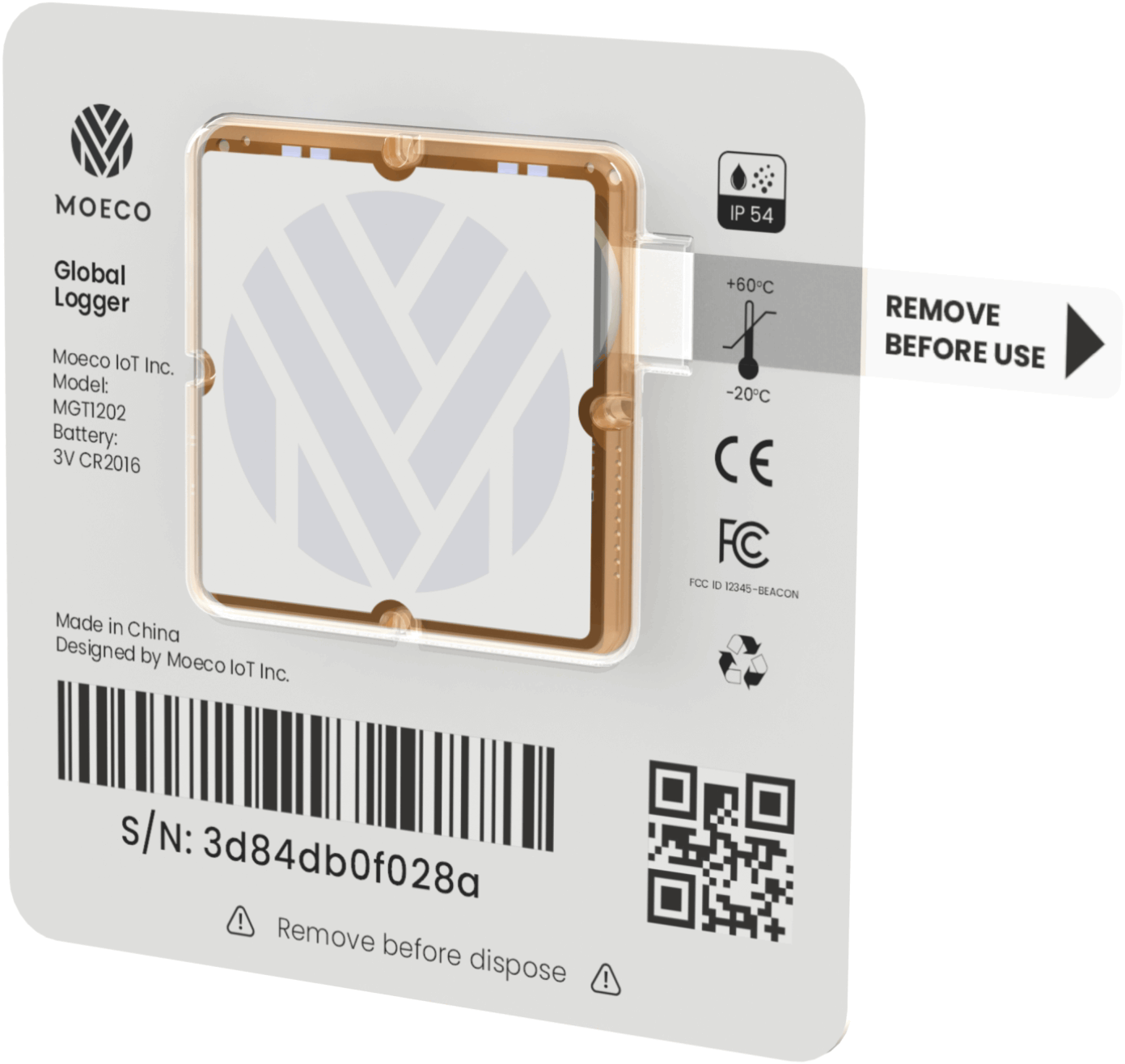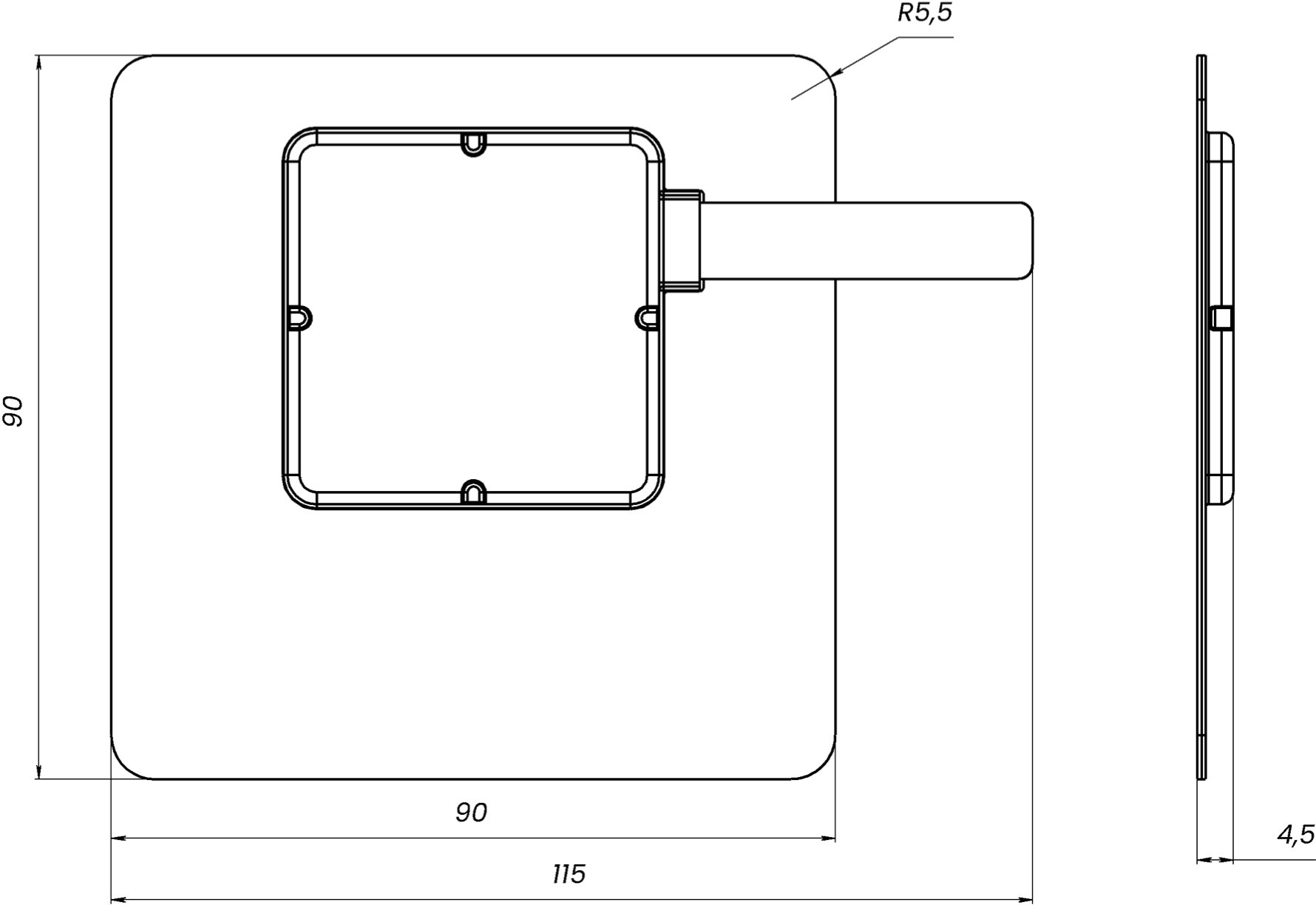 Package contents
The device ships without accessories.
Identifying the device
Each logger has the following information printed on it (see Fig. 36):
Product name

Device ID

QR code of the device ID