Moeco app
Moeco app is a mobile application that is created to simplify and speed up routine operational processes on your sites. It is available for both iOS and Android devices. By using the Moeco app, your warehouse employees can add shipments for tracking on-the-go. Not only does this help you reduce labor costs, but it also makes your shipment processing easier and more transparent.
Installing the app
Caution
Your Android device must be running Android 4.2 or newer, and your iOS device must be running iOS 9.0 or newer.
To install the Moeco app for Android:
Tap Install.
To install the Moeco app for iOS:
Tap Get.

Confirm the installation.
Initial login to the Moeco app
After installing the app, make sure your device location services and Bluetooth are enabled, and do the following actions to finish the app setup:
Open the Moeco app.

Enter the address of a server you're reaching. It can be either cloud.moeco.io or <special-domain>.moeco.io.

Enter the login and password associated with your Moeco account. To learn more about how to join the Moeco platform and create an account, see Joining Moeco.

Tap Log in.
Further, you have an option to set up a pin code that you can use to enter the Moeco app. This is an optional feature and you can refuse to do that by tapping No thanks, I will set PIN later. If you opt for setting up a pin code, enter it and then confirm it. If you decide to set up a pin code later, access it by tapping > Set pincode.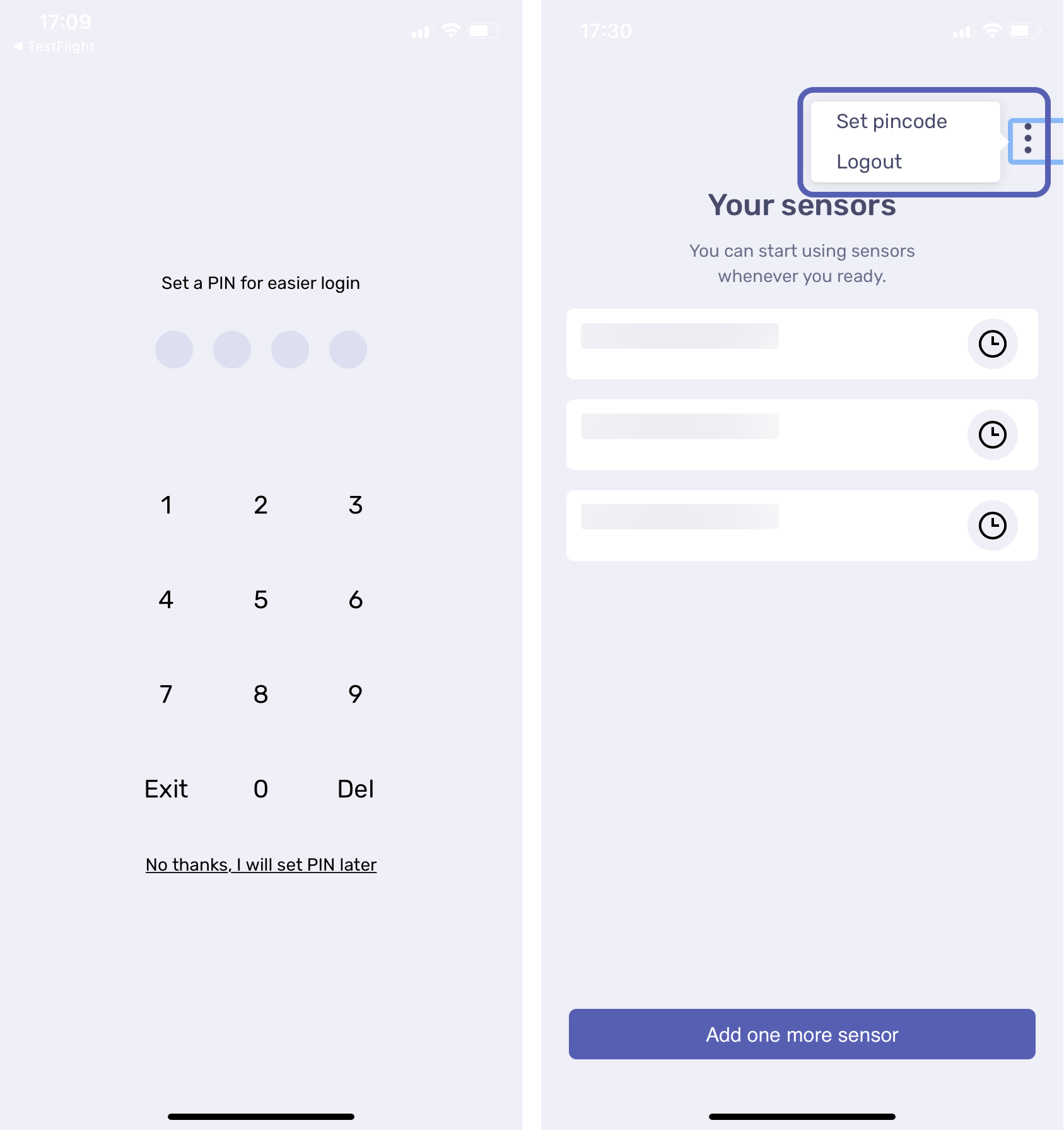 Now you're ready to create shipments and link sensors to them. To learn how to do that, see Creating and editing shipments.